Terrace waterproofing and repair
A terrace is an extension of our home, an important part of our daily life. It is a place to relax with the family and share with friends at a get-together, but it must be in good condition. The roof is the part of a building that suffers the most, specifically affected by rain. Often it is leaks through the terrace that cause high humidity on the roofs of the lower floors, thus spoiling the appearance of the interior paintings, which can affect us in our own home or in a neighbour's. The best thing to do is to make repairs. The best thing to do is to have terrace waterproofing repairs done for your home.
Nothing is worse than leaking roof when you are enjoying a hot cup of tea, sleeping peacefully at night etc. It robs us of all peace and quiet. A recent study has shown that cracks are the order of the day on the terraces of most homes. So how can you prevent cracks on your terrace? What can you do to keep cracks away from your terrace? Terrace waterproofing is what is needed, as any terrace is constantly exposed to adverse weather conditions, climate changes and rainfall. It stores rainwater which at the right time starts to seep into the slab. After some time, the deterioration of the surface will increase and cause further damage.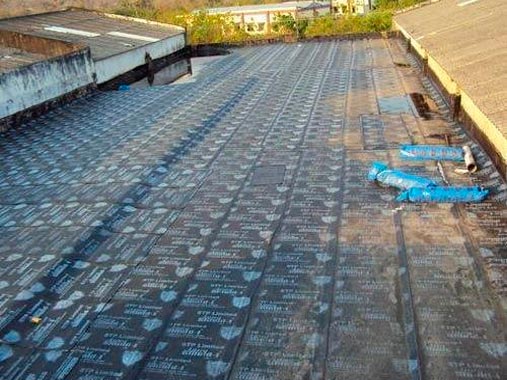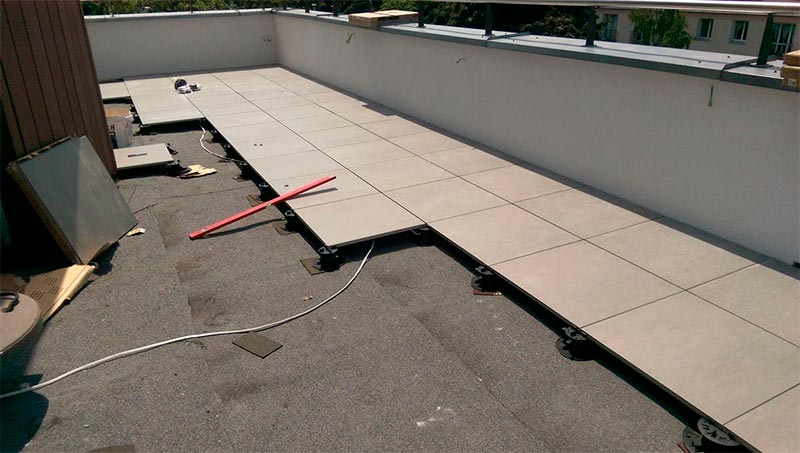 How do these leaks occur?
Moisture absorption through the walls can cause damp to appear in the interior rooms of the house over time. This is mainly due to the fact that in the construction or repair of the terraces they have not chosen to use waterproofing paints and materials. In the same way, if there are cracks in the material underneath or if the asphalt layer is not in the best possible condition, water will find its way through the cracks and the deteriorated material. The water will start to accumulate and make its way through the broken material and the asphalt membrane in poor condition. Then after a few days the roof of the lower floor, whether it corresponds to your own home or a neighbour's, will be affected.
These damp problems can lead to other problems, not only aesthetic or paint problems, but also electrical problems, if the damp is absorbed by the house's power line passing through the lower ceiling.
En Bartolomé Bas Pintores en Denia nos encargamos reparar las terrazas
Gracias a nuestra experiencia en el sector, realizamos los trabajos necesarios para reparar cualquier terraza y proceder a su impermeabilización. Realizando una impermeabilización completa de la terraza, levantando el actual suelo, cambiando la tela asfáltica por una nueva en mejores condiciones y poniendo un nuevo suelo con capas impermeabilizantes de cemento y cola para que el agua no encuentre ningún paso y sólo tenga la opción de irse por el desagüe.
Si necesitas información acerca de la reparación y la impermeabilización de terrazas, contacta con nosotros.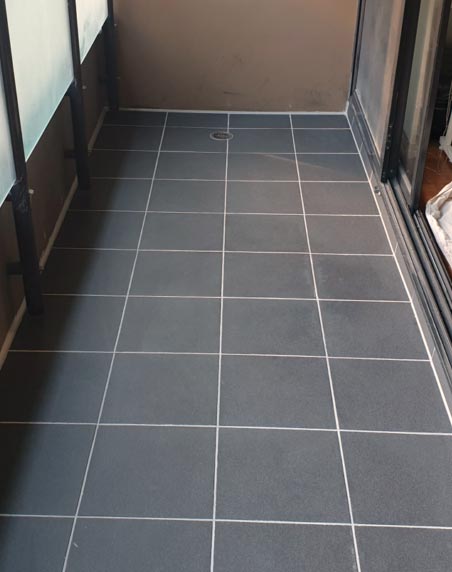 Painting of facades of public buildings, houses, chalets, villas and industrial buildings.

Painting of all types of houses: flats, apartments, chalets, villas, country houses, town houses.